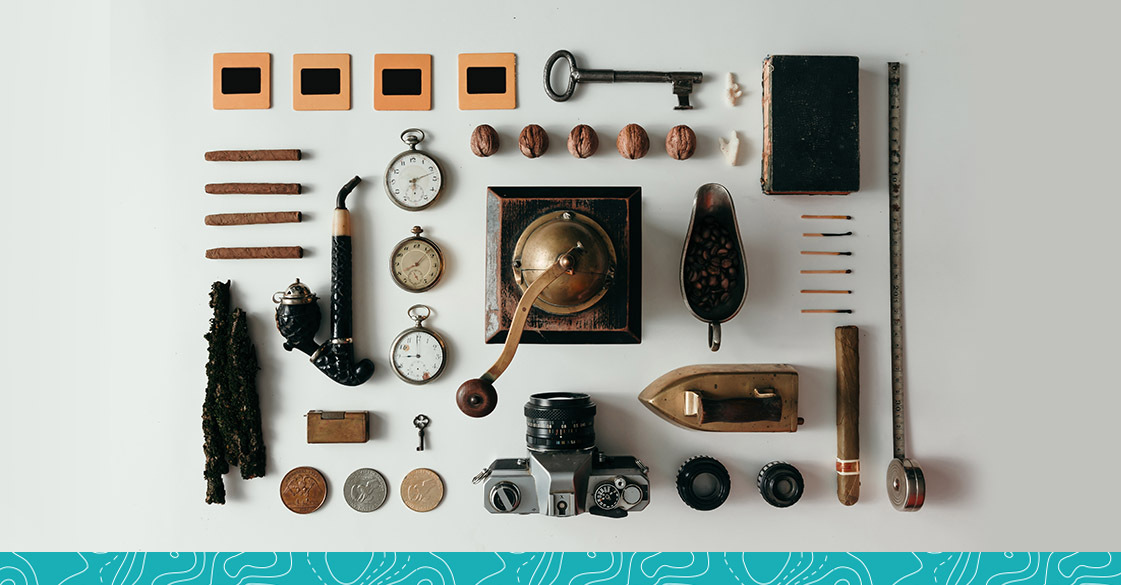 Organizing information can be a daunting task. At times, it's easy to get caught up in the details and lose sight of the original intention.
Our challenge of reorganizing an 84-slide presentation felt like a tall order. Our lengthy, rich and detailed analysis meant for our insights partner needed to be translated into a short concise and pithy iteration for a new audience – his marketing team. It was time to chop, restructure and reimagine our story – but with 84 packed slides, where do we even begin?
Our limited viewing options on the computer only made us more lost in the details. We decided to step away from the computer, printing out tiny versions of our slides to see the whole story in front of us. Moving these tiny paper slides around helped us to reorganize without fearing the finality of a digital version.
By moving the slides into the physical realm, we marked, noted, chopped and reordered, extracting the big ideas and creating a new storyline. And by pulling our team away from our computers, our adorable, shrinky-dinked slides not only became a topic of conversation in the office as we shared our process with curious co-workers.
---
Since these tiny things neatly organized helped us streamline our organization process, we thought we'd share our process.
Problem: Feeling stuck in the design process, uncertain of where to start.
Solution: Step away from the computer, but take big ideas/elements into the physical realm to make them more interactive. Hone in on the big ideas and blur the details to prevent distraction.
Process: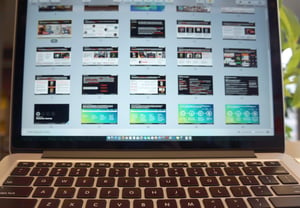 1. Make it Tangible

Physical items are fluid, mobile, and customizable. It's possible to see our edit history and work collaboratively.
Digital items feel rigid and final, and offer a limited view with lots of detail. Generally, digital work is individual and it can be difficult to collaborate. In many cases, we need the flexible, collaborative physical world before we put ideas into the digital world.
Make Information Tangible
To take on the mammoth task of reorganizing the presentation, we printed all 84 slides out onto 6 sheets of paper. With 16 slides on a page, we could only see the headers because the slides were so tiny (2 x 1 in).
Make Ideas Tangible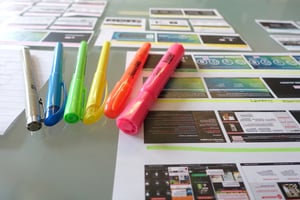 With the slides in the physical realm, the next step was to get our thoughts out there as well. We read through the story as it was a couple of times, keeping scratch paper nearby to jot down ideas that came up.
2. Visual Prioritization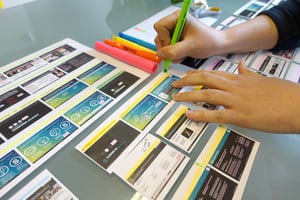 With our information and ideas out there, we began to interact with them. We color-coded each slide according to category. This created an even higher, more removed level of information for us to work with. When it came time to cut up sections, we knew exactly where each slide would go.
3. Cut + Customize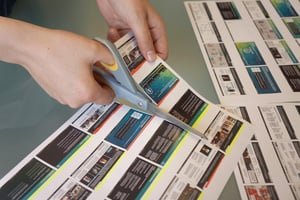 At Conifer we aren't afraid to take a pair of scissors to something and totally break it apart. Deconstructing is sometimes a crucial part of reconstructing. Some slide sequences remained the same while others needed to be completely reordered or omitted. With the highlights as our guide, we chopped the whole deck up to move things around.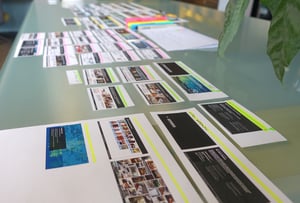 We grouped the cutouts into the proper categories and made notes of where we needed to make edits. We finally had the presentation reorganized into a cohesive story.

4. Second Opinion
Of course, the presentation made sense to us because we'd created it. The real test was whether or not someone removed from the process could understand it. We had a few colleagues give us a gut check; was this short and concise but still insightful and impactful? Were all of our transitions working? Iteration and debate are critical to making something it's best.
5. Make it!
Once we rearranged a couple more times based on feedback, we made our edits on the computer using the physical copy as our guide.
---
Computers are wonderfully powerful tools, but they don't always offer the same freedoms of the physical world. Moving between digital and physical can help create clearer content. It also engages others and helps in sharing and reflecting on the process.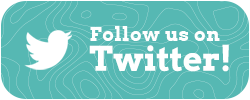 What techniques do you have for organizing information? Share them with us @ConiferResearch on Twitter!