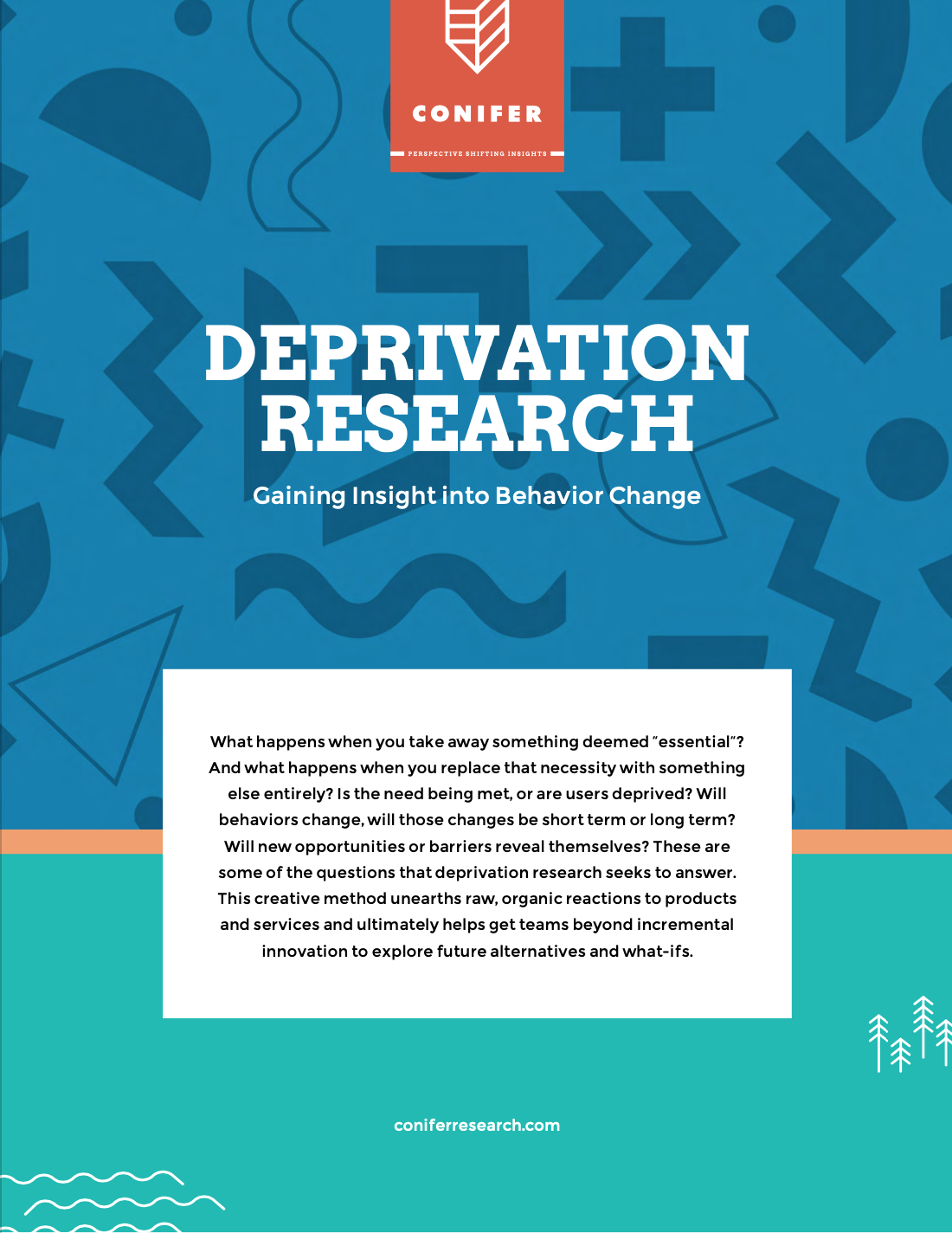 DEPRIVATION RESEARCH
Curious about how to think outside the box and uncover perspective-shifting insights? Deprivation research might be exactly what your team needs to get to the next level.
What happens when you take away something deemed "essential"? And what happens when you replace that necessity with something else entirely?
Deprivation Research
unearths raw, organic reactions to products and services and ultimately helps get teams beyond incremental innovation to explore future alternatives and what-ifs. Click below to dive deeper into deprivation!